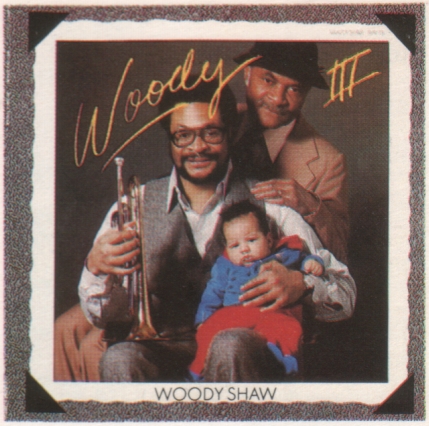 Woody Shaw's 1979 album for Columbia Records Woody III has never been released on CD. As it contains some of Shaw's finest writing and playing, this oversight is a mystery.

The audio file excerpted here was dubbed in 2008 from the original audio cassette issue of the album. Playback was via a Nakamichi DR-1 cassette deck and digital recording by a Tascam HD-P2 portable flash card recorder, at 88.2 kHz/24 bit resolution. So as to preserve the quality of the original dub, the MP3 file linked here is encoded at the maximum resolution available with the MP3 format, 320 kbps. The resulting file is fairly large--10.2 Mb--but can be handled by typical high speed connections.

Download Woody III: New Offerings (excerpt)


More music of and information about Woody Shaw can be found at The Official Woody Shaw Website.

---
In the Arms of MANON was a presentation of excerpts from both Massenet's Manon and Puccini's Manon Lescaut with narration by Elizabeth Brooks. In this excerpt, the aria In quelle trine morbide, soprano Caron Harris is heard with pianist Irina Lopukhin.

The recording was made with a Crown SASS-P stereo microphone in the Church for All Nations, located on West 57th street in Manhattan.

Download In quelle trine morbide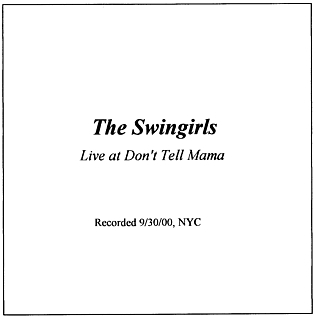 The Swingirls, Live at Don't Tell Mama was a demo recording made in live performance in a New York City cabaret. Nightclub venues are notoriously difficult places to make live recordings, what with the amount of background noise, use of live sound systems, cramped physical dimensions, etc. It is usually necessary to do a multi-microphone mix in such a situation, and Route 66 is an example of that, done live-to-2-track.

The performers on Route 66 are Linda Harris, Josie Porter and Mary Beth Purdy, vocals; Joe Reina, piano; Wayne Roberts, bass, and Sunny Jain, drums.

Download Route 66



---
Each MP3 file above is linked for download with a typical web browser. Many of the files are high definition MP3 files of 7 or more MB size. (Whenever this is the case, I list the file size next to the download link.) While it is possible to download them with a dialup connection, a high speed connection is recommended. Streaming files are not available at this time.
Windows users have a couple of options for downloading these MP3 files. If you left-click on the link, what happens is to some degree dependent on the settings of your browser, but the file should load to a temporary file on your hard disk, after which it will begin playing in your browser's default MP3 player. If you right-click on the link, you will be offered a pop-up menu with "Save link as..." being one of the choices. You may then select that choice and save the file on your hard disc.
---
Contact Robert Auld
Return to Robert Auld Homepage
This page copyright 2008, Robert Auld